At RWP, we know how special this time in your child's life can be. We want to help you capture it, celebrate it, share it, and cherish it. ❤️
All senior boutique items are completely personalized with incredible care using photos from your senior's RWP photo shoot. Allow us to handle these items for your senior, so you can use your time to cherish the last few months they're home. ❤️

- the yearbook shout-outs -
Set your senior apart with a custom yearbook shout-out featuring their RWP photos. Available in full-page, half-page, and quarter-page options. Starting at $25, these yearbook shout-outs give your senior something to look back on for years to come.
Sample page for RWP web
ORDER YOUR SHOUT-OUT HERE:

Bar copy
- the yard signs -
Whether you're celebrating your own senior or adopting another, using RWP photos or photos of your own, make them feel special with their own customized yard sign. These 18x24 yard signs make a huge statement to the public and celebrate seniors in a beautiful, unique way! ($45 each)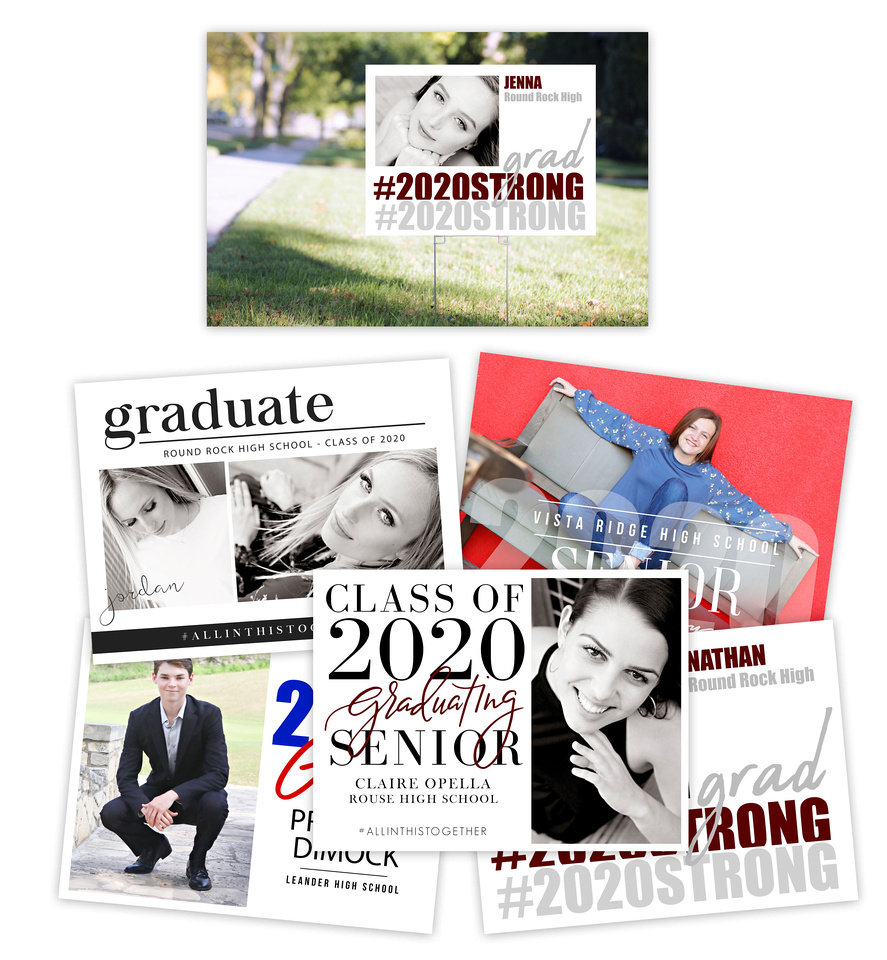 2020_strong by RWP Zenfolio

- the announcements -
Whether you're sending out invitations to graduation and/or the grad party, or announcements simply sharing the good news, we've got you covered! All announcements, grad invites, and party inserts are completely customized to include all the information you'll need to properly celebrate your senior!

- the thank yous -
One of the BEST things about high school graduation is the gifts. All. the gifts. Don't let those gifts go unappreciated! Show your appreciation with personalized thank you cards using your RWP senior photos!
the thank yous

With so many different ways RWP can ease the stress of the senior season, PLUS so many different ways to make your senior feel special, there's no reason NOT to take advantage of all the RWP senior boutique fun! ❤️