the senior experience @ RWP

Your senior's experience at RWP is designed specifically with them in mind.
We want to celebrate them as they are NOW, their beauty and talents, their personality and goals.
Your senior is about to accomplish something BIG. Their photo shoot is designed to showcase that.
But it's not just a photo shoot.
It's an experience.
001

Bar copy
THE SENIOR EXPERIENCE AT RWP INCLUDES:
- pre-shoot digital Q&A to get to know your senior -
- 45-60 minute shoot at a location that best suits your senior -
- 2-4 outfits, time permitting -
- a complete gallery of fully edited digital images -
- access to RWP-exclusive prints and photo products -
- access to customizable grad cards and thank you cards -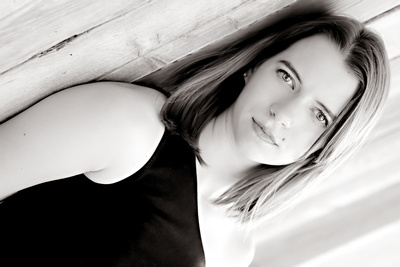 007
$425




Bar copy
CLASS OF 2024 - 40 SLOTS AVAILABLE
WHEN SHOULD I SCHEDULE MINE?
(Every slot will be booked. Even if you don't yet know WHEN you'd like to schedule your shoot,
reserve your slot NOW before they sell out.)

WHY BOOKING A SHOOT EARLIER IN THE YEAR MATTERS...
there are countless times throughout senior year you will be asked to submit photos of your senior (college, scholarship, and job applications, banquets, slideshows, yearbook, and more.). Having professional photos to submit sets your senior apart.

shoots are booked based on available lighting at the time of year of your shoot. Shoots booked in August, September, and early October have later start times (6:00, 6:30, or 7:00pm).

Following

the October time change, shoot times are typically 4:00 or 4:30. If an earlier start time won't work with your senior's schedule, plan to get their shoot done before the time change.

spring of senior year goes FAST! With spring break, prom, and countless banquets and farewell events, fitting in a shoot can be a challenge. It's also when things get crazy busy at RWP, so getting on the calendar early allows you to check that off your list and focus on all the fun spring of senior year has to offer!
002

Bar copy

TELL ME MORE ABOUT SENIOR SIGNING DAY @ RWP!

Senior Signing Day @ RWP is a springtime celebration of RWP seniors.
Held each April and May, these 15-minute mini shoots are designed to showcase your senior's graduation and plans for the future by featuring your senior with:
shirts from their college, trade school, or employer of choice

college admittance banners, signs, etc.

cap & gown
167
But wait... what sets a Senior Signing Day shoot apart from a regular shoot?

It's more than a shoot. It's my chance to celebrate your senior. Using photos from their earlier RWP senior shoot, I present your soon-to-be-grad with customized photo gifts that celebrate them in fun, unique ways. Each Senior Signing Day will be tailored to YOUR senior with gifts they (and you) will treasure forever.


$175

Bar copy
Don't need a senior signing day shoot, but still want some grad party goodies?
- 10 custom-made chocolate bars featuring photos of your senior (with option to purchase more) -
- custom-made 18x24 yard sign -
- custom-made autograph pic for party guests to sign -
- set of 25 custom-made thank you cards -
$145


Bar copy
Ready to book YOUR senior experience @ RWP?

RESERVE MY SPOT!
006